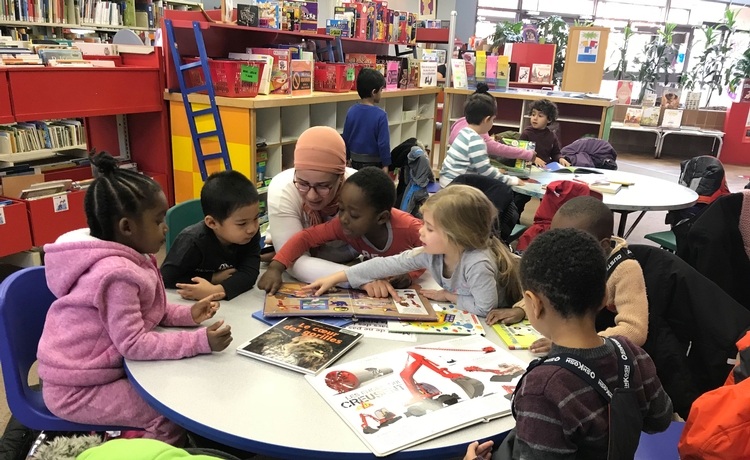 Our bilingual preschool program is specifically designed to prepare children for formal schooling. The curriculum is divided into themed units that encompass a wide variety of high interest subject areas. Each unit is part of a learning web and includes skills that touch upon social, emotional, cognitive, language, as well as fine and gross-motor areas of development. The units include activities that introduce pre-math, pre-reading skills and language development. Each child is provided with a colourful workbook. The classroom is divided into Learning Centers that are designed to enhance specific skill areas and introduce the concept of organization, as well as helping develop grouping and classification skills.
Children in this age group have access to a wide variety of enriched extra-curricular activities provided by external specialists. The activities enhance your child's educational experience and help them discover their own uniqueness. They include music, zumba, yoga, science, storytelling, computers, dance and gym. 
Parents can expect daily communication with their child's teacher as well as year-end assessment reports.