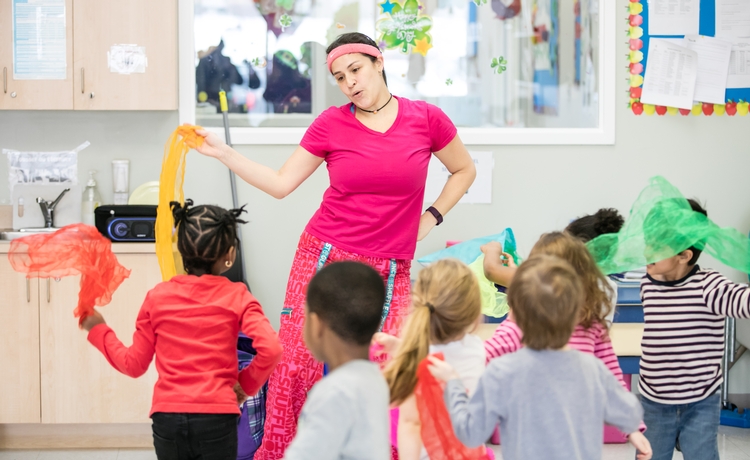 Our daycare programs encourage children to exercise and stay active! Through music, Zumba and play, we offer a wonderful opportunity for kids to become stronger in their bodies and minds.  
Music is an integral part of our program. We believe that music brings joy and language learning experiences to the children.  
Professional music and Zumba teachers are invited to our daycare on a regular basis. 
The music teacher sings, recites rhymes, introduces musical instruments and plays multicultural music with the children. 
Zumba is a fitness program that combines Latin music and easy to follow dance moves. Zumba routines incorporate interval training, alternating fast and slow rhythms and resistance training. It is a fun way to work out. 
Kids learn about music and rhythm while strengthening their bodies!